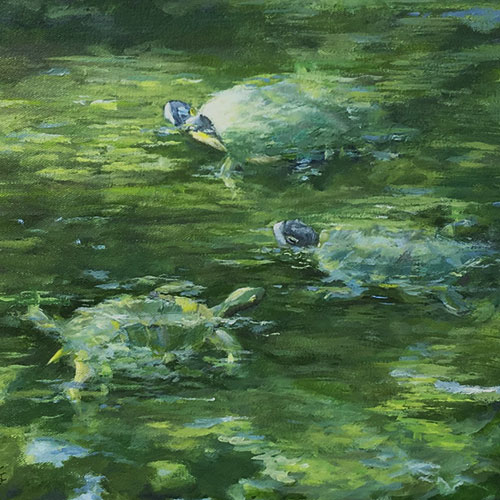 Deborah I. Smith
Acrylics - Landscape | Figurative | Impressionist | Realism.
Deborah is a native of Georgetown, an award winning photographer and digital artist who has in recent years, turned her creative vision to painting in acrylic in a modern impressionist style with an occasional impulsive foray in abstract and geometric expressions. She is inspired by the landscape, wildlife, and simplicity of life in the Low Country.
She holds a M.S. in Juvenile Justice and is a part-time instructor in Criminology at Trident Technical College in Charleston. She has lived and run businesses in Washington, SC, Sacramento, CA, and Miami, FL and after 20 years in Summerville, SC, she retired from the SC Department of Juvenile Justice in 2011 and returned to her home town. She is a member of the Waccamaw Artist Alliance.