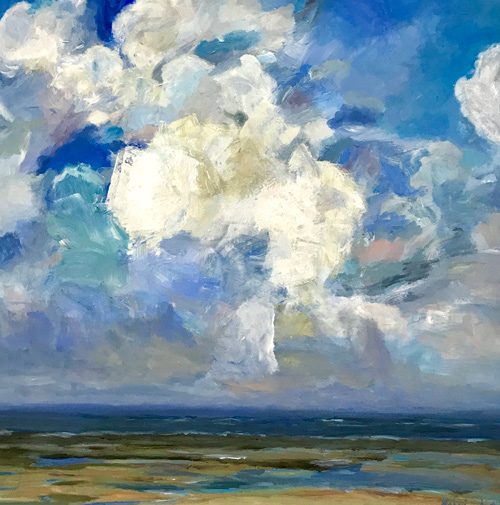 Debanjana Bhattacharjee
Oils & Acrylics - Landscape | Impressionism
Originally from Mumbai, India, Debanjana moved to Myrtle Beach, SC in 2015 from Texas. She holds a bachelor's degree in Mathematics and a post-graduate diploma in Modern and Contemporary Art History. Debanjana's artistic practices are a blend of her Indian and western aesthetic sensibilities.

In 2015, Ms. Bhattacharjee was recognized with a proclamation by the Mayor of Edinburg, TX for her painting and sculpting achievements. She has participated in many juried shows including Artfields in Lake City, SC, has exhibited internationally, and has won multiple awards.

She believes the desire to create and express is part of her everyday art-making practice. She is currently exploring South Carolina through En Plein air, furthering her dialog between nature and self.