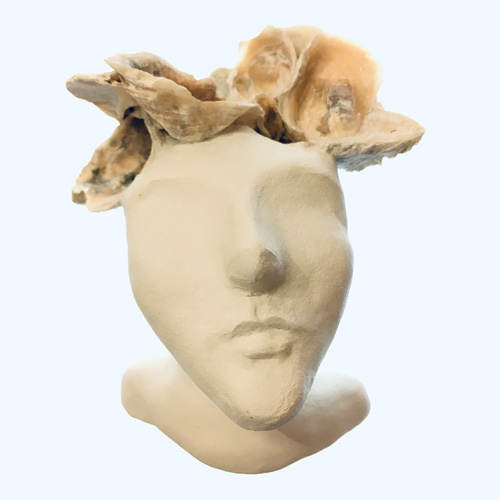 Amanda Depew
Georgetown, SC
Before moving to South Carolina in 2106, Amanda owned a retail tea shop in Woodstock, NY. and prior to that enterprise, She spent nearly 20 years designing wallpaper and home furnishing fabrics.
Amanda says that each shell she collects evokes its own personality, and as the features emerge, "I smooth, or take away. before the expression evolves and the character becomes real."
In her youth, she loved making things from papier-mâché, and clay. These sculptures are a return to that passion.