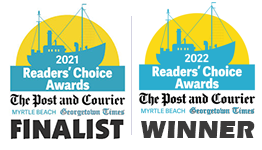 Art Harbor Wins Best Art Gallery!-
We are thrilled to announce that Art Harbor Gallery won the Post & Courier Myrtle Beach, Georgetown Times Readers Choice Award for Best Art Gallery! At last night's awards ceremony, in Georgetown. We will be celebrating only our third birthday next month, last year was a thrill winning second place but to be voted Favorite Art Gallery! What an honor! We are absolutely delighted. A big Thank you to everyone that took the time to vote for us, we are very grateful. We would also like to send a huge thank you to our talented local artists for allowing us the privilege of representing their beautiful work. Thank you! We Love you!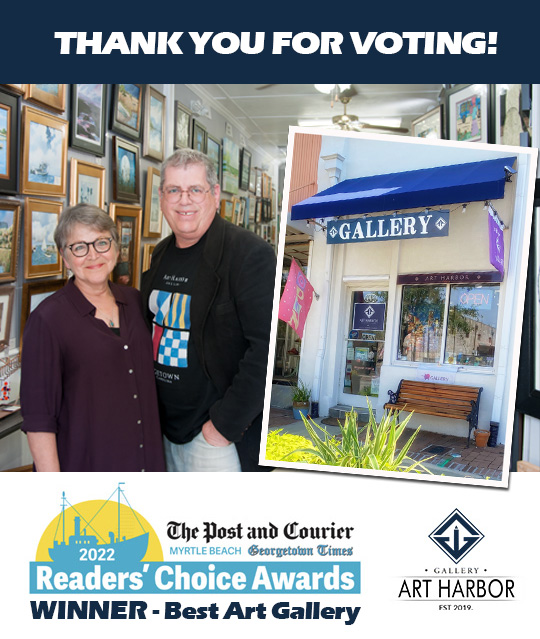 Subscribe to our newsletter!