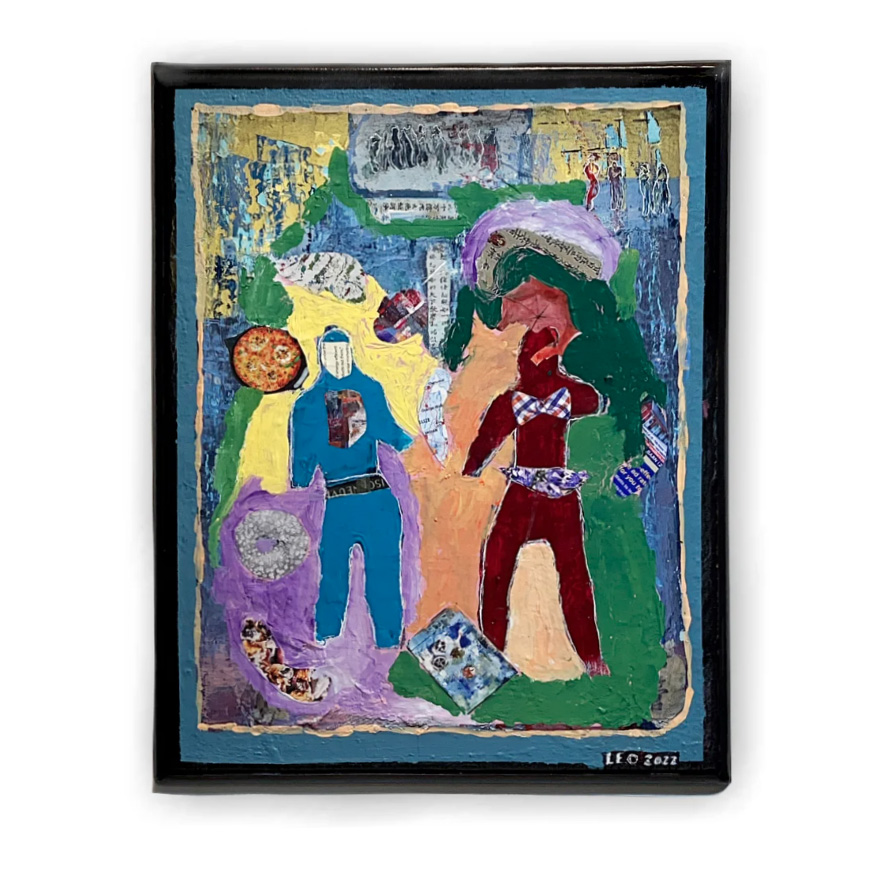 New Arrivals-
Art Harbor is delighted to announce the arrival of new work by Tom Leonardo. Dream Walker (left) is one of several new works that are newly arrived. You can click the button below to see more new works.
Tom Leonardo describes himself as a "retired gentleman of a certain age" whose artistic journey began shortly after the passing of his wife several years ago. He calls his painting style, "Primitive Modernism", a form of abstract expressionism, via which he creates colorful modern acrylic paintings. For Tom, contemporary abstract art provides him freedom of expression not readily available in other art styles.
Tom believes people collect his work for his use of color and the stories he tells with each piece.